Vintage PEPSI Recipes
eCookbook

only $6.95 free shipping!

Pepsi all began in 1898 in New Bern, North Carolina by a pharmacist and drug store owner Caleb Bradham.
In the mid 1890's, soda fountain drinks were often thought (and touted) to have certain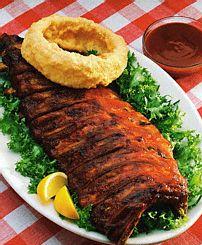 medicinal values and pharmacists like Caleb Bradham often experimented mixing their own formulas. Bradham's concoction became so popular, it became known locally as "Brad's Drink" and remained so until 1898, when Caleb officially named the beverage "Pepsi-Cola". These are very similar to the Coke a Cola Recipes.
These recipes are excellent as well as unusual and were created mostly by North Carolina locals shortly after the opening of the first Cola type bottling plants.
Pepsi Cola Cake with Peanut Butter Frosting
Chocolate Pepsi Cola Cake
Pepsi-Cola Carrot Cake
Colombian Fresh Banana Cake With Sea Foam Frosting Pepsi Cola
Pepsi Cola Frosting
Brazilian Iced Chocolate Pepsi Cola
Chinese Pepper Steak Pepsi-Cola
Indian Chicken Curry Pepsi-Cola
Japanese Pickled Cauliflower Pepsi-Cola
Pepsi Cola Salad
Zesty Pepsi Cola Salad
Grecian Green Beans Pepsi-Cola
Pepsi-Cola Chicken
Crock pot Pepsi Cola Roast
German Sauerbraten Pepsi-Cola
Hungarian Goulash Pepsi-Cola
Russian Beef Stroganoff Pepsi-Cola
Pepsi-Cola Basted Ham
Pepsi Cola Oven Barbecue
Pepsi-Cola Chicken
Pepsi Cola and Catsup Chicken
Pepsi-Cola Barbecue Sauce
Italian Minestrone Soup Pepsi-Cola
French Onion Soup Pepsi-Cola
Kids and adults love these meals and don't know why unless you tell them!