58 Crock Pot Recipes
eCookbook
by Mabel White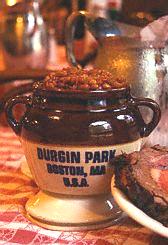 Meals cooked in a crock pot have their very own special

flavor! It must be that slow cooking process that makes it so delicious!
Crock Pot cooking is a great way to have a wonderful home cooked meal ready when you arrive home from a hard day at work!
Simply take a few minutes in the morning to prepare the Crock Pot with the ingredients for your meal remembering that vegetables take longer to cook than meat so place those on the bottom!
Try any of the great recipes in this collection of 58 Crock Pot Recipes.
This collection of recipes would be a great addition to include if you are planning to give someone a Crock Pot as a gift. Just print them off and include as part of the gift! Your friends will love it!
1 Baked Beans
2 Enchiladas
3 Roast Beef
4 Pizza
5 Pork Chops
6 Italian Beef
7 French Onion Soup
8 Hash Browns
9 Chili
10 Chicken
11 Hamburger Soup
12 Spanish Rice
13 Sweet N Sour Chicken
14 Swiss Steak
15 Apricot Nut Bread
16 Cheese Potatoes
17 Stew
18 Chop Suey
19 Meatballs With Gravy
20 Stuffed Cabbage
21 Beef Hash
22 Barbecue Chicken
23 Apple Butter
24 Meatloaf
25 Beer Braised Beef
26 Pound Cake
27 Stuffed Peppers
28 Turkey
29 Venison Stew
30 Chicken & Rice
31 Deer Chili
32 Potato Soup
33 French Onion Soup
34 Ham & Chicken Chowder
35 Apple Pot Pie

36 Mexican Pot Roast
37 Pot Stickers
38 Chinese Pot Roast
39 Garlic Chicken Pot
40 Crab Casserole
41 Hot Pot Lemon Chicken
42 Lamb
43 Irish Hot Pot
44 Melting Pot Beans
45 Basic Rum Pot Fruit
46 Dill Crock
47 Spicy Wine Pot Roast
48 Coffee Pot Roast
49 English Beef Pot Pie
50 One Pot Dinner
51 Yankee Pot Roast
52 Caribbean Crock
53 Hamburger Hot Pot
54 Pot Roast Over Noodles
55 Deep-Dish Turkey Pot Pie
56 Chicken-Vegetable Pot Pie
57 English Beef Pot Pie
58 Potato Pot Pie