101 Amish Recipes by Martha White
The Amish have been contributing to our culture since the 1600's and many of the recipes that they use today have been traditional to them since that time.

The Amish have been referred to as the "Plain People" but those dishes are far from "plain". Try those delicious breads, cookies, pies, cakes, soups, etc. that are included in this collection of 101 delicious recipes and you will be taken back to a simpler time!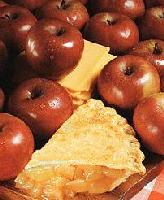 1 Amish Friendship Bread
2 Amish Bread with Oatmeal
3 Amish Friendship Apple Nut Bread
4 Amish Corn Bread
5 Amish Apple Brownies
6 Amish Cake
7 Molasses Cookies
8 Sugar Cookies
9 Peach Pie
10 Peanut Butter Cream Pie
11 Sugar Pie
12 Apple Pie
13 Sour Cream Apple Pie
14 Potato Salad
15 Dressing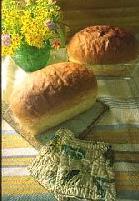 16 Riewe Schales (Turnip Casserole)
17 Tomato Ketchup
18 Lemon Sauce
19 Sauerkraut Soup
20 Bean Soup
21 Corn Bread
22 Friendship Spicy Topped Cake
23 Coffee Cake
24 Lemon Sponge Cake
25 Pumpkin Bread
26 Muffins
27 Poppyseed Bread
28 Yeast Rolls
29 Corn Fritters
30 Famous Funnel Cakes
31 Blueberry Cake
32 Rolled Oats Cake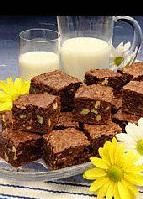 33 Shortcake
34 Snickerdoodles
35 Puff Cookies
36 Soft Chocolate Chip Cookies
37 Drop Amish Cookies
38 Apple Grunt
39 Baked Apples
40 Bread Pudding
41 Country Strawberry Pie
42 Peanut Pie
43 Maple Cream Pie
44 Apple Crisp
45 Amish Apple Crisp II
46 Brown Sugar Pie
47 Fry Pies
48 Shoo Fly Pies
49 Half Moon Pies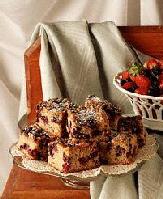 50 Sour Cream Apple Pie
51 Vanilla Pie
52 Country Casserole
53 Poorman's Steak
54 Swiss Amish Meat Loaf
55 Amish Meatloaf
56 Barbecue Chops
57 Sunday Pork Chops
58 Pot Roast
59 Chicken Noodle Soup
60 Chicken-Corn Soup
61 Baked Chicken
62 Oven Fried Chicken
63 Chicken Casserole
64 Amish Slaw
65 Broccoli Salad
66 Waldorf Salad
67 Amish Turnips
68 Baked Beans
69 Honey Carrots with Sweet Pickles
70 Cracker Jack
71 Pumpkin Pancakes
72 Pancakes
73 Waffles
74 Apple Pancakes
75 Noodles
76 Funny Cake Pie
77 Fast Nachts
78 Rivvel Soup
79 Hasenpfeffer
80 Potatoes & Smoked Sausage
81 Potato Fritters
82 Red Beet Pickles
83 Apple Butter
84 Homemade Butter
85 Grape Sunshine-Easy Homemade Grape Jelly
86 Baked Corn
87 Corn Bread Tamale Casserole
88 Starter For Friendship Cake
89 Friendship Fruit Cake
90 Sugar Cookies
91 Country Strawberry Pie
92 Custard
93 Sunflower Bread
94 Cookies #2
95 Apple Dumplings
96 Red Beet Pickled Eggs
97 Walnut Kisses Cookies
98 Bread Pudding
99 Cracker Pudding
100 Ham Loaf
101 Pineapple Bread Pudding